Express yourself through DIVUS®
Founded in 2017, DIVUS offers you exclusive handcrafted jewellery made in India, with love. Creations that are captivating & hand-finished; designs that exemplify the craftsmanship & excellence of the brand; style that is unprecedented & timeless, so that you can follow your heart in what you wear!! We are a D2C (direct to consumer) company, focussed solely on your satisfaction; we welcome you aboard!
Gifting with DIVUS
Our best-selling gifting selection featuring affordable, modern, timeless designs.
Bespoke
Your jewelry should be exactly how you want it. Mix crystals & colours to suit your style & mood; create the jewels you always wanted with us. Your delight is what we aim for.
I love how Divus jewellery is tarnish resistant even in humid Mumbai weather. I have been wearing Divus jewels since 2017. They look as good as new even today.
– Kritika Bhatiya
My absolute go to pair for gifting, must have gifted at least 10-15 of these already in different colours. Urvi does a fantastic job of giving choices & recommendations. Everyone has always appreciated these earrings.
– Archana
Urvi's products are best for sensitive ears. I have stopped buying from everywhere else. Happy customer since 2018
- Mrs Sulaghna Verma
Lucky lucky for sure. These earrings have helped me through so many situations. I can't recommend them enough. If you want to buy one thing from this shop, get these, you will be amazed at the results. ' Saare kaam paar ho jayenge'
– Esha Shah
In love with this creation, in fact all your creations Urvi. Excellent product, beautiful packaging & impeccable customer service.
– Richa Singh
Any picture won't do justice to how pretty this pair is in real life. Such oceanic feel to it & so full of dazzle.. The hues of silver, blue, and purple are just amazing!
– Sambhavika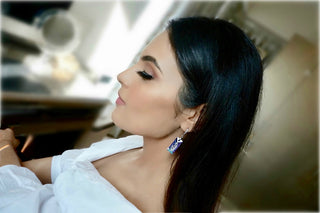 Light weight, beautiful emerald colour, lovely craftsmanship. My favourite pair to wear to work, always get compliments. Urvi made me an amethyst pair in the same design too. Love divuscreations for all that it offers.
– Preeti Jalan
Best gift till date to my husband. He loves them. Not to mention they are in the famous 'lucky blue' crystals. Love how versatile they are & the sparkle is unreal yet very sophisticated. Urvi's creations are priceless. Pictures do no justice to their beauty.
– Akansha
Urvi is such a wonderful person, goes above and beyond for her clients. Highly recommend Urvi's creations. Excellent quality & great customer service.
– Rachana Mehta
Discover DIVUS®
Excellence
Balancing refinement & elegance, we aim to cater to your expensive taste. Our jewels matchup to the best crystal jewellery brands in world, yet available at a fraction of the price.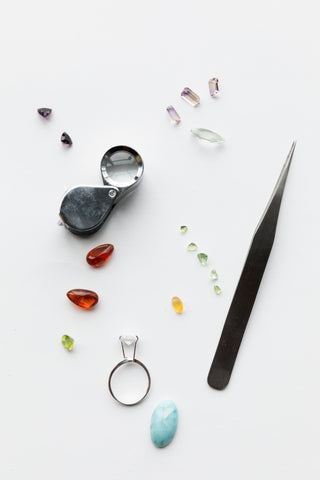 Handmade
Each piece is handcrafted & created exclusively for you. We work tirelessly to ensure our designs are timeless, relevant today & always.
We support
As a woman-led business, we find power in femininity. We seek to promote women entrepreneurs where we partner with artists who share our values.
Tarnish resistant
Our jewellery is made of high-quality brass raw materials & plated with strict European standards for tarnish resistant nickel free jewellery that lasts for years to come
Blog posts
Hi Everyone, Learning in life never stops no matter how old you get. Life teaches us invaluable lessons every single day, some we understand only many years later as we look back. I...
Hi Everyone, A few days ago I posted a picture on Instagram that said 'Just begin'. I received a lot of messages asking me to elaborate on the topic. Well here...
Thank you!
Thank you for celebrating 6 years of DIVUS. We are truly grateful that you are a part of this journey with us. We value your continued support & blessings.